Campaign
Independent music in India is thriving. There are hundreds of artists across the country making great music across genres. What this scene was lacking, however, was a platform where independent bands could showcase their music.
Sennheiser is a global pioneer in audio engineering. Sennheiser's brand statement is to shape the future of audio. We believed that Sennheiser was the perfect brand—authentic, appropriate—to provide a platform to Indian independent artists.
shaping the future of audio // shaping the future of independent music
Keeping in mind Sennheiser's brand proposition and its target audience, we decided to do something that would cement Sennheiser as the brand most in tune with the Indian independent music scene—and with the millenial consumer. And so we came up with the big idea: the Sennheiser Top 50.
Given our understanding of the connected consumer, and how India connects, we created a one-of-its-kind annual leader board of Indian bands, enabling them to participate and compete with the best among their peers, while being judged by India's top music talent – the Sennheiser Top 50.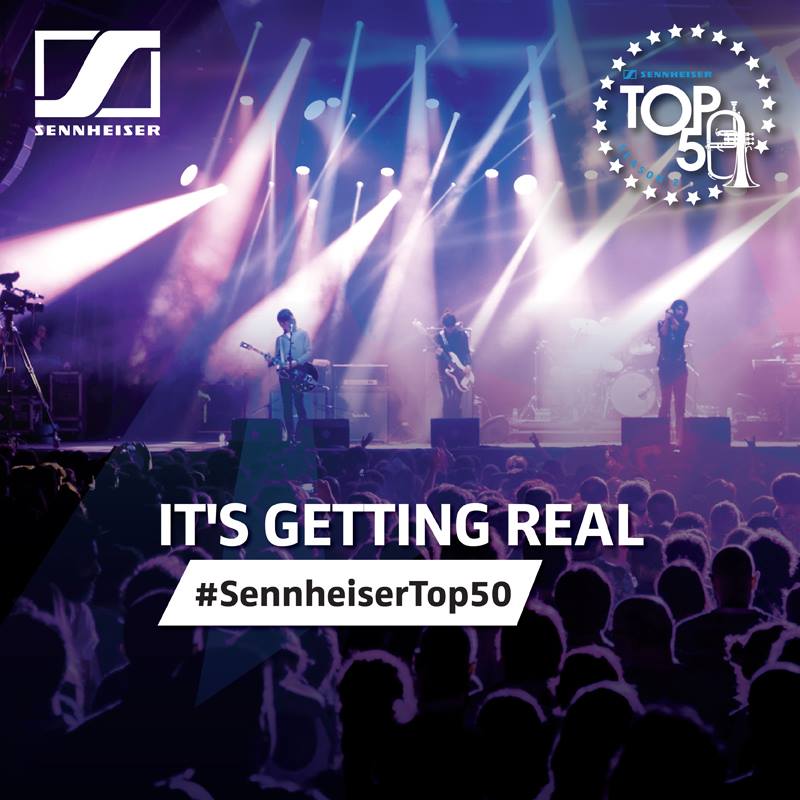 The leader board provides a platform for young Indian bands to showcase their talent with the backing of Sennheiser, a brand name that carries the twin virtues of authority and authenticity. This helped us to meaningfully connect with young and upcoming music bands and build salience among them early in their professional journey. Another crucial goal that this addressed was creating awareness about the Sennheiser Microphone series and other products available for amateur as well as professional musicians and bands.
Impact
Last year, Season 1 of Top 50 saw 260 bands participate in a fully digital campaign, with Delhi-based artists The Local Train emerging as the top band, setting them on a journey that included a record deal, shows in packed venues across the country, and extensive press coverage. In Season 1, we received 1.3 lac public votes and 2.5 million visitors to the microsite, with 72 percent traffic driven from social media.
Season 2 of Sennheiser Top 50 included partnerships with Rolling Stone India and Johnnie Walker The Journey. A whopping success, Season 2 saw over 360 bands participate, culminating in the Top 5 bands competing live at Mumbai's Hard Rock cafe on the 22nd of September, 2016. The winning band, Parvaaz, took home prizes worth Rs 10 lac, including a 2 year endorsement deal with Sennheiser.