One of the most awaited films of 2012, Gangs of Wasseypur #GOW releases this Friday 22 June, 2012.  The movie based on the coal mafia of Dhanbad, has been divided into two parts, the first of which is in theatres this Friday.
The film has been appreciated at its world premiere at the Cannes Director's Fortnight and the director Anurag Kashyap received a standing ovation. The music of the film is very different and has been praised by listeners.
"Production house Viacom18 has received a 'John Doe' order for the film Gangs of Wasseypur from the Bombay High Court. The John Doe orders allow movie studios to push ISPs to indiscriminately block access to video sharing, filesharing and torrenting sites." (Source: Medianama)
I had a look at the 4873 (and still counting) conversations surrounding the movie over the last 18 days. Take a peek at some of the conversations that have been prevalent on Twitter:
Interestingly, users between the ages 25-34 are most vocal about their opinion on the movie, followed by the age group 21-24.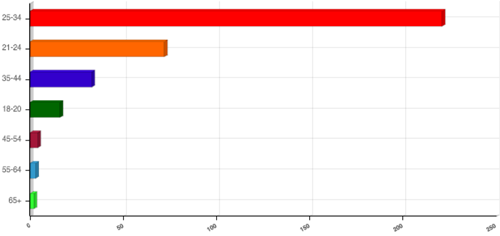 Here's an indicative measure of the locations where the conversations happened: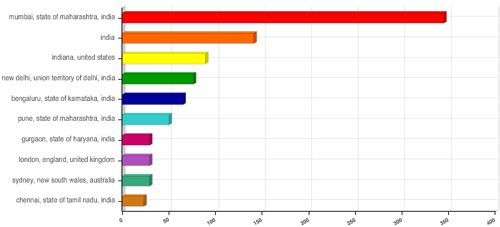 Take a look at the emerging tags from these tweets: (The tags 'Gangs of Wasseypur' and 'Anurag Kashyap' having the most number of mentions on Twitter, have been removed from this tag cloud, for a better representation of other tags)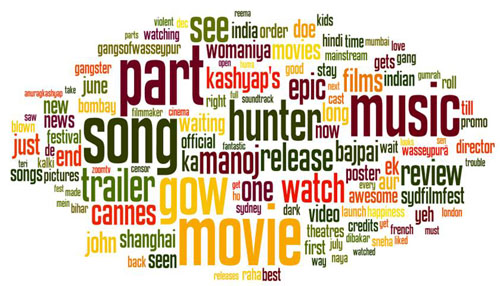 It is interesting to see how much positive sentiment the movie has gathered so far. Will the movie be able to sustain it post-release?
I leave you with some of the interesting conversations happening around Gangs of Wasseypur: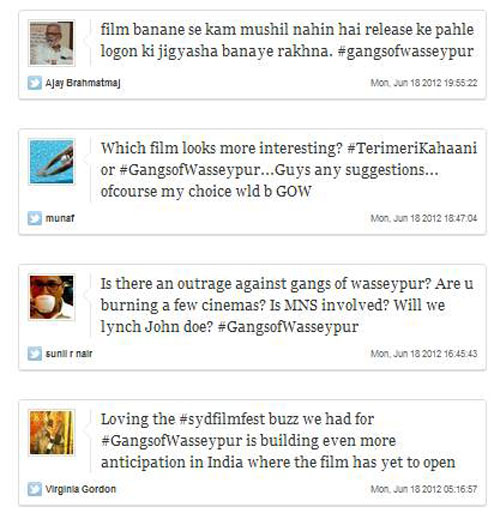 It will be interesting to see if the positive buzz around the movie release translates into box office success as well.
Do share your thoughts.