At Blogworks, we have a culture of discussions. Brainstorms are a vital part of our everyday life and client programs. We have often found that group energy works best to create innovative ideas (and delivering great results in tight timelines :) )
In one such brainstorm yesterday, we were discussing the fundamental differences in user behaviour across different social platforms. I particularly found the comparison of user behaviour on Facebook and Twitter to be insightful. I have shared parts of the notes from the discussion below.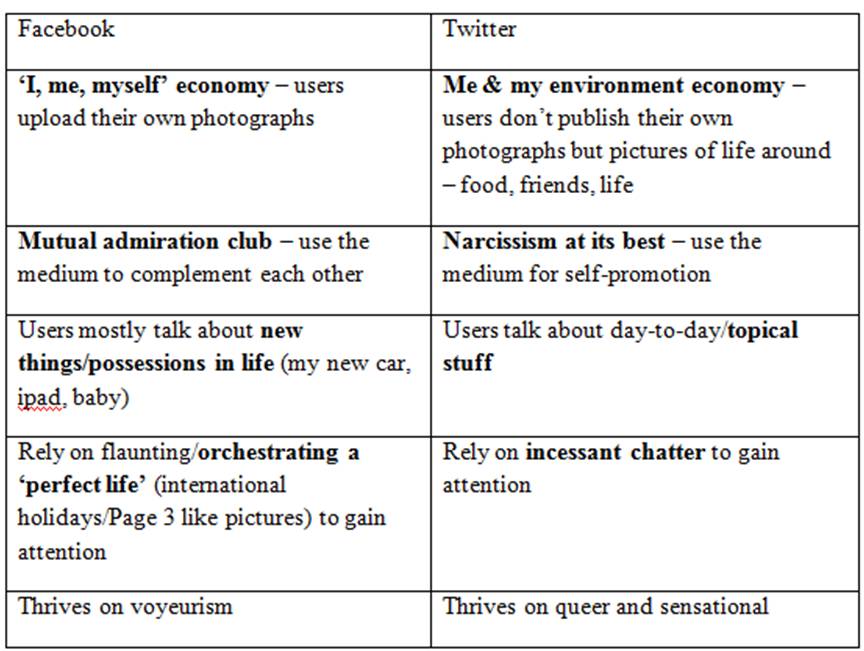 What are some of the differences that you see in user behaviour across Facebook and Twitter? Would love to hear your observations.