In my previous post I had written about my analysis on the pre-release buzz for Gangs of Wasseypur on Twitter. Looking at the 21% share of positive sentiment, I was eager to see if this worked for the movie.
I was surprised to see 9104 tweets around the movie and the director Anurag Kashyap, all these spanning over just three days after its release, between 22-24 June, 2012.
In terms of demographics, age group and location distribution of tweets remained fairly unchanged.
It was interesting to see that the share of positive tweets increased from 21% to 32% – it seems like the positive word of mouth indeed worked for the movie:
"The film has collected 4.30 cr net on Sunday with 60% jump from Saturday numbers. The film has collected 11 cr net plus in the 1st weekend." (Source: Boxofficecapsule.com)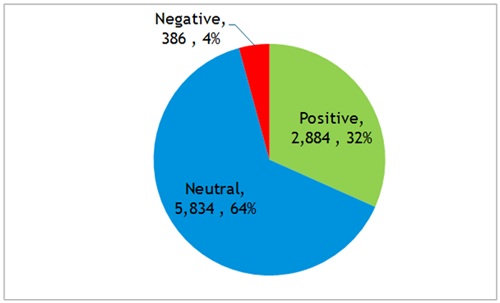 Some of the key themes emerging from the tweets were:
 Most of the viewers commended the brilliant acting by the cast, especially by Manoj Bajpai
Some of the viewers found that the movie started on a great note, but felt that it lost plot post interval
The neutral comments were for mixed reviews. While viewers on one hand liked the movie for its brilliant direction by Anurag Kashyap, on the other hand, some found the movie was too long.
A number of dialogues and song lyrics were liked and quoted
There were 231 tweets about part two of the movie
135 tweets were directly addressed to Anurag Kashyap at @ankash1009
Here's a tag cloud of the conversations: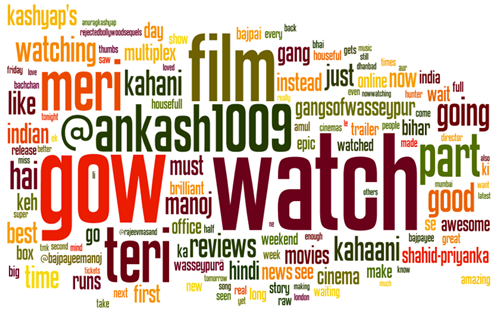 Take a look at the snapshot of tweets giving a hint at various viewer opinions: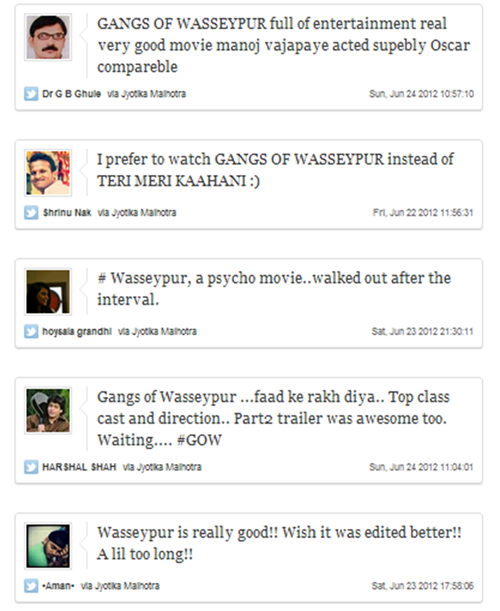 Will part two of Gangs of Wasseypur live up to the hype that part one has created? Do share your thoughts.